02 May

Alayna and Mark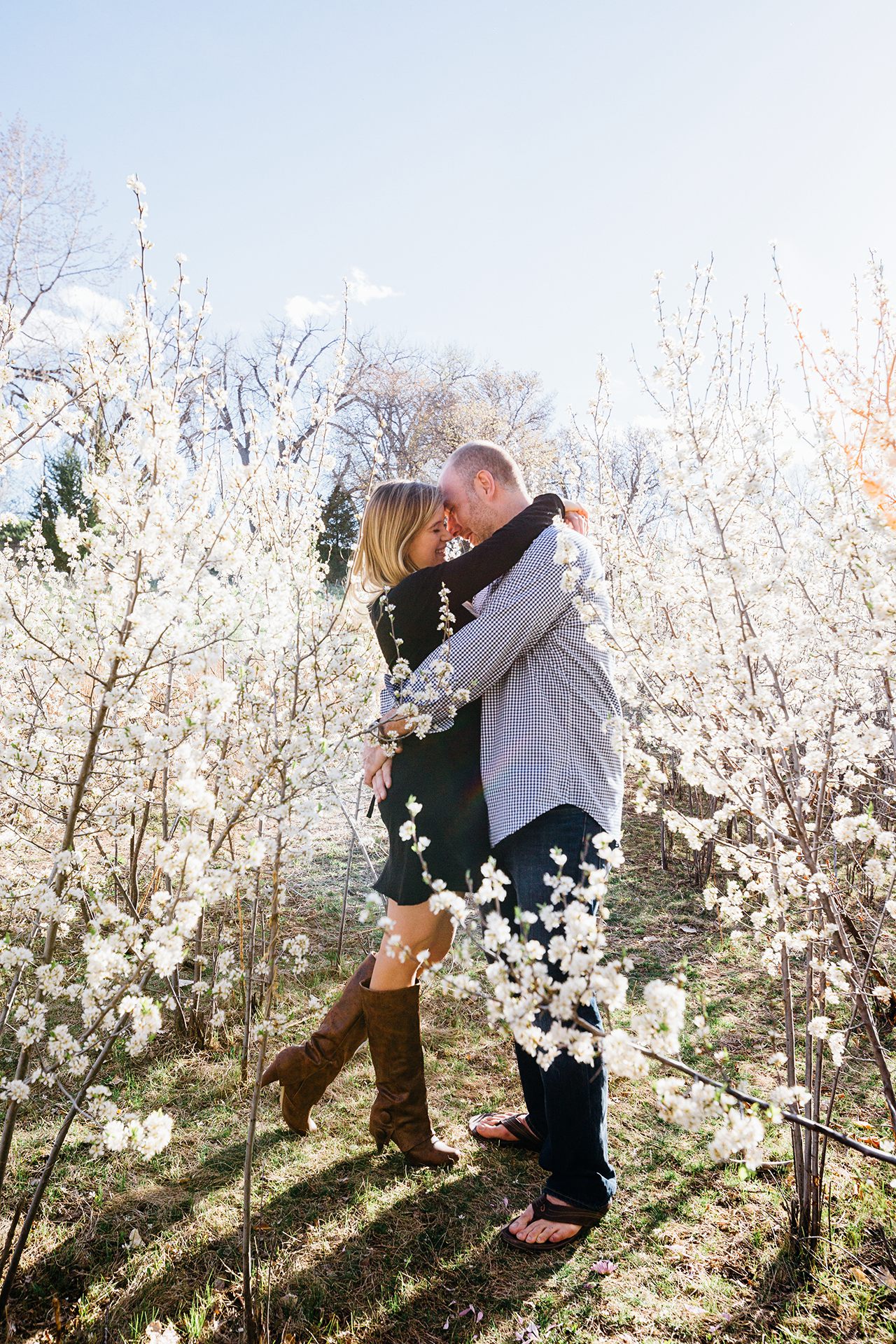 April is such a fickle month in our beautiful state of Colorado.  One day can be a blizzard and the next you can be basking in warm sunbeams- and you rarely know which one you're going to get.  When you start to hear that signs of spring are starting to show you perk up your ears!  One day the local photography community became all sorts of giddy when it was reported that tiny white blossoms had been spotted, they were finally taking off their winter overcoats.  [Side note: this really was a hot topic for about two weeks, we're geeks, we get it but it makes for pretty pictures and it's important…to us.  Moving on…]
Little white scrumptious blossoms after months of cold, dark, wintery weather? Yes, please!
So I (Andrea) packed up my pack (the kids are now accustomed to location scouting) to see the proof with my very own eyes…and sure enough, those delightful blossoms stood there like sirens just beckoning area photographers to come to Flyin' B Park in Highlands Ranch to capture their glory.  The only item left on the to do list, find the perfect couple for a Colorado blossoms engagement session.
We were very excited when Alayna and Mark agreed to come play with us.  What luck, as it turns out Mark grew up right in a nearby neighborhood and his folks still live by the park. Fate + tiny white blossoms= magic.
We could not have asked for a more easy going, natural, fun, laid back couple. Down for anything we suggested with ease and grace, it was so fun to sit back and watch the spontaneous love, laughter and embraces.  Absolutely cannot wait to photograph you and your family up in Estes Park, Colorado in August, if this is any indication of what's to come- sign us up 1000x!
A + D